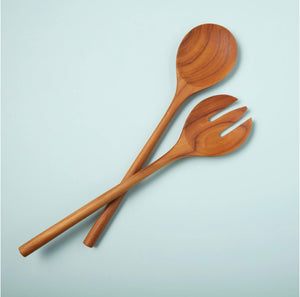 Handcrafted from protected groves in Thailand, this Teak serving set is naturally durable and distinct, making it an eclectic accent to any tablescape.

3″ x 16″
Handcrafted from teak wood in India
Sustainably sourced, supports the planting of new trees with every harvest
Made in Thailand
CARE INSTRUCTIONS:Hand wash with mild soap. Avoid citrus-based detergents or abrasives to preserve unique finish.